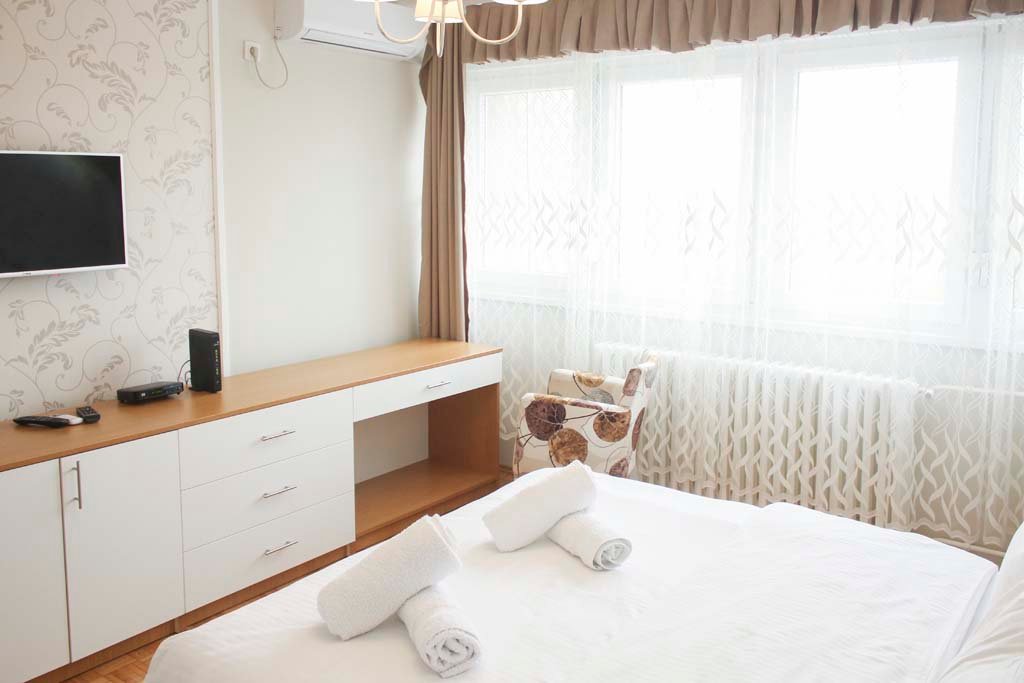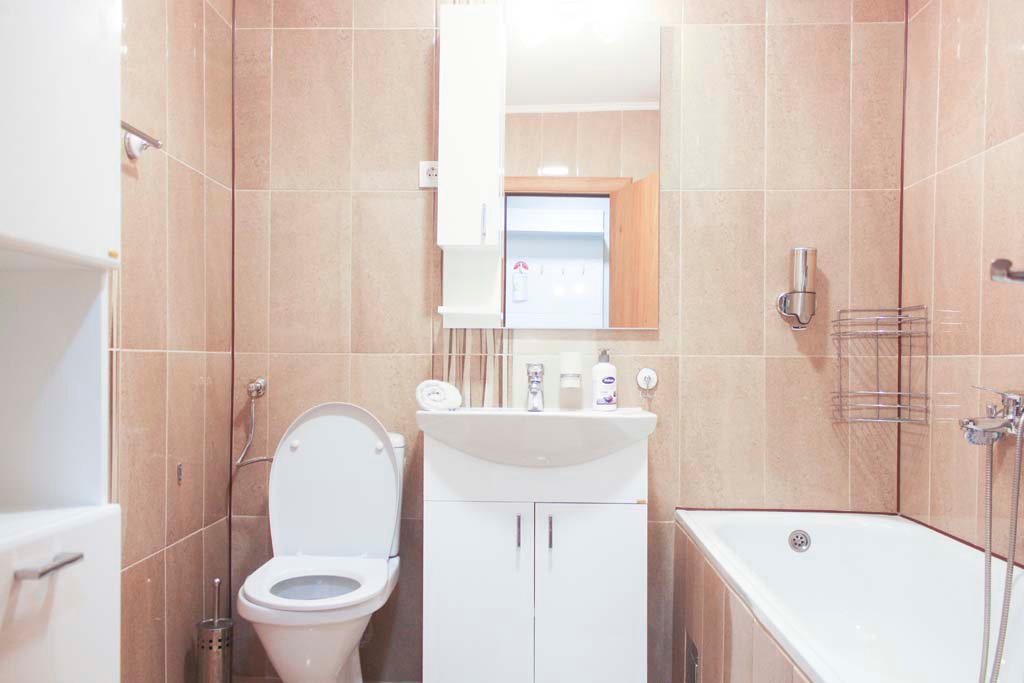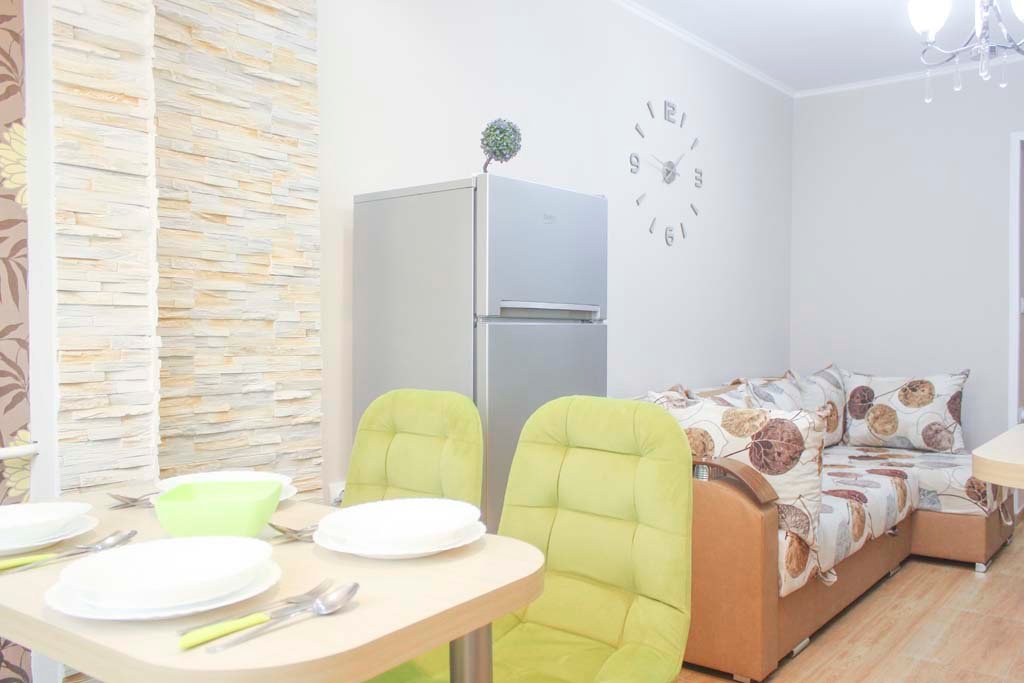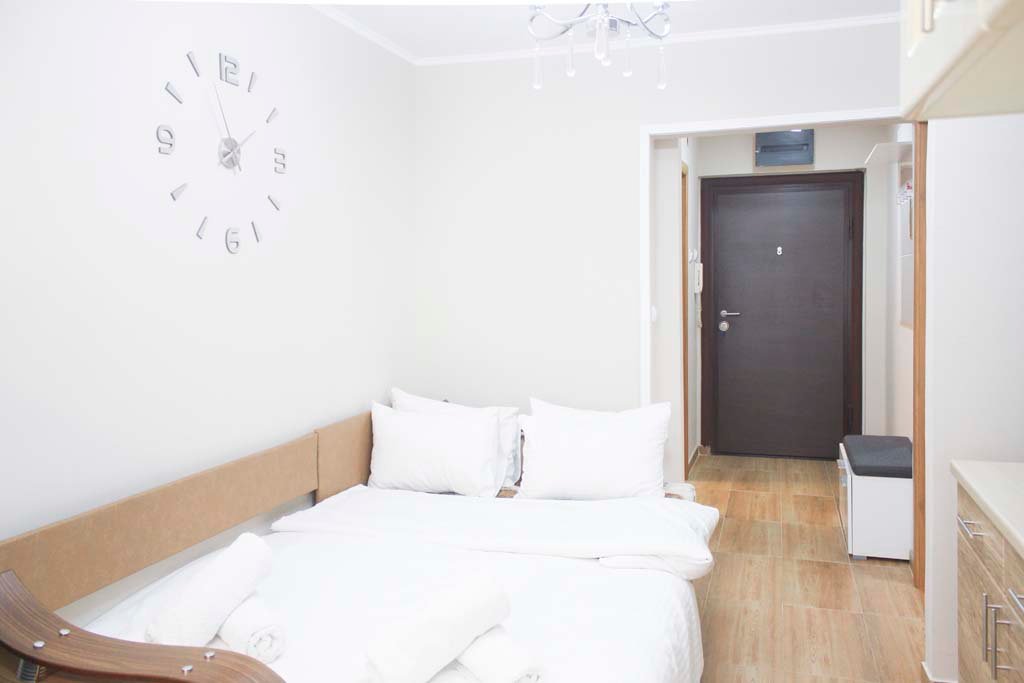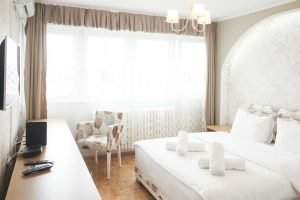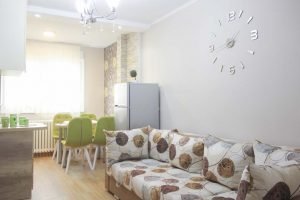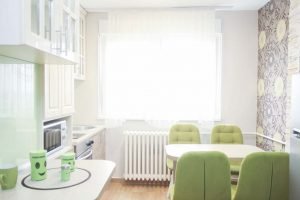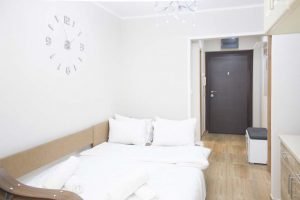 Location
Bulevar, Novi Sad
Address
Bulevar Oslobodjenja 2
The living room and the dinig room interior is inspired by earthy tones, creating a sense of comfort.
Spend a pleasant afternoon relaxing on a spacious sitting set with your favorite TV channels.
A fully equipped kitchenette is located in the extension of the room and partially separated by a bar. There is a terrace designed for relaxing in the fresh air.
The white and light blue shades make the bedroom look dreamy, and a comfortable double bed will give you a quiet and firm sleep.
The bathroom is very modern with black and white contrast.


For more information, please contact us via Viber, WhatsApp, e-mail or phone:
Best regards, 
Astoria apartments