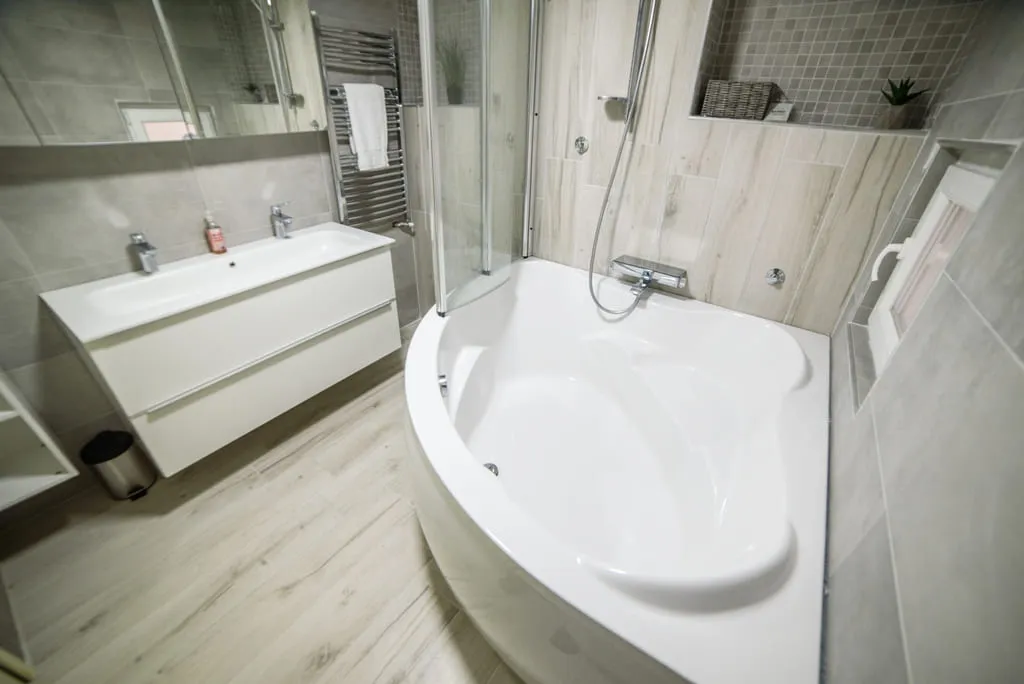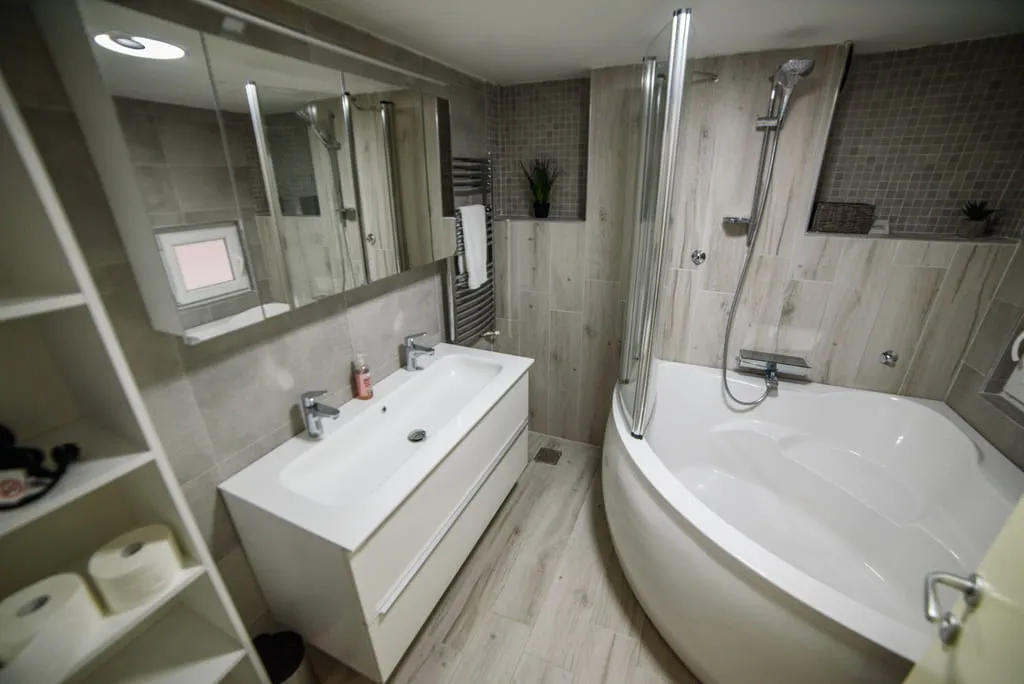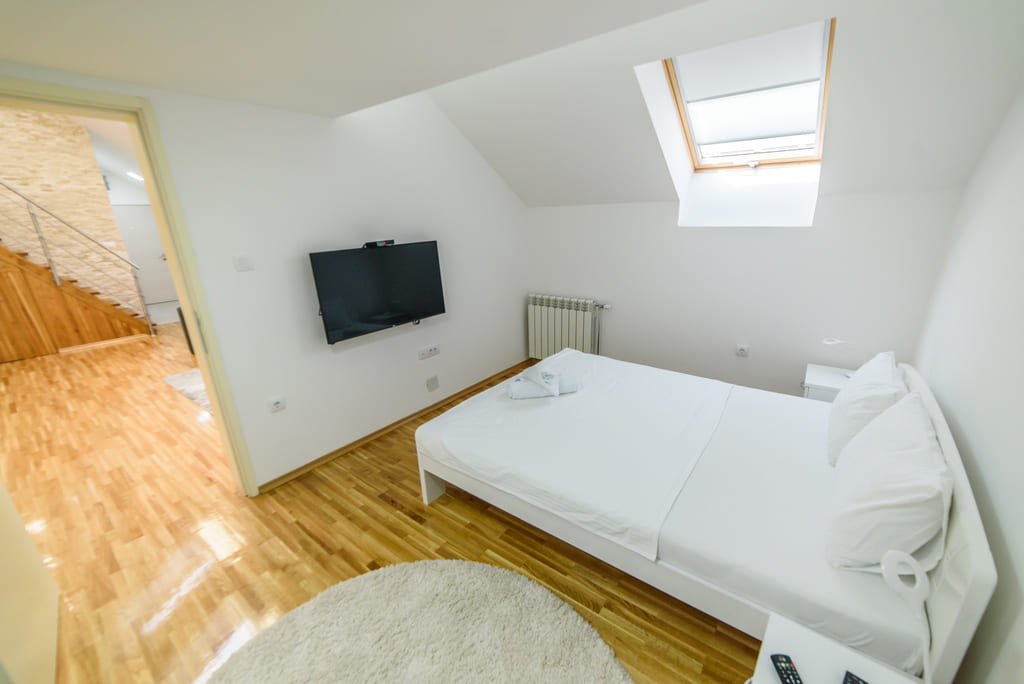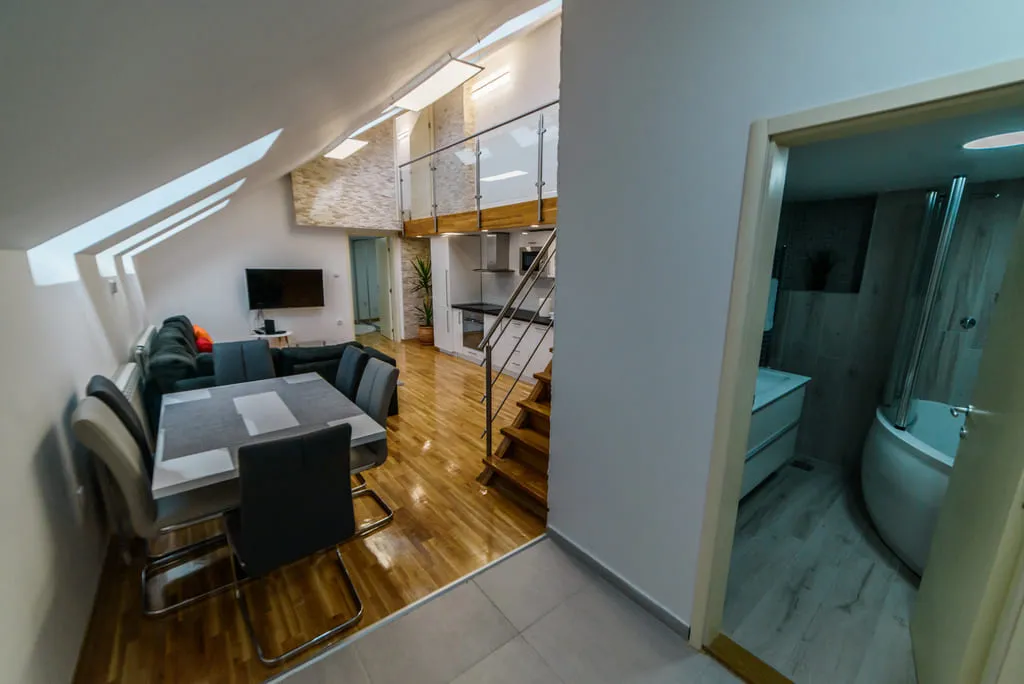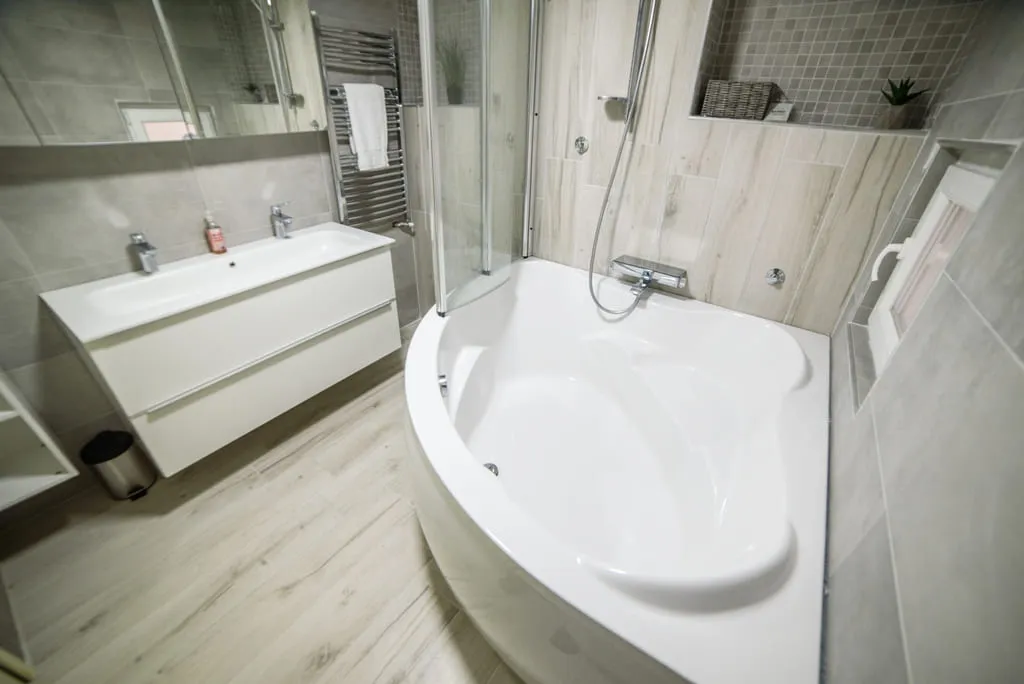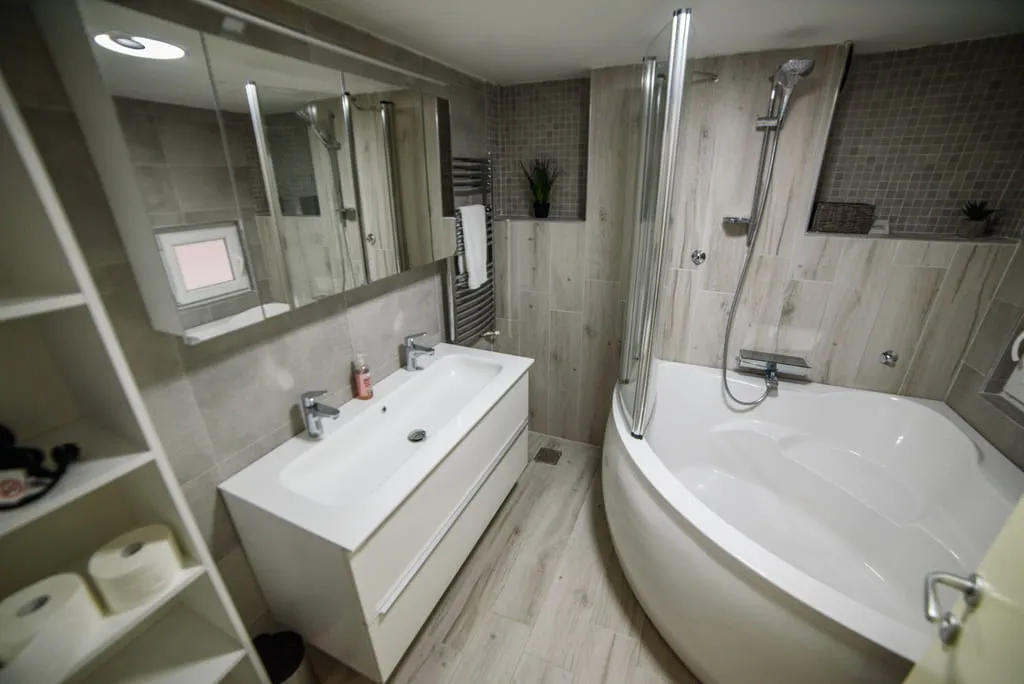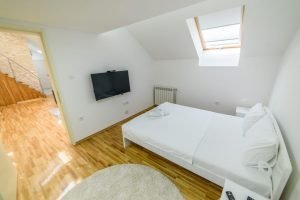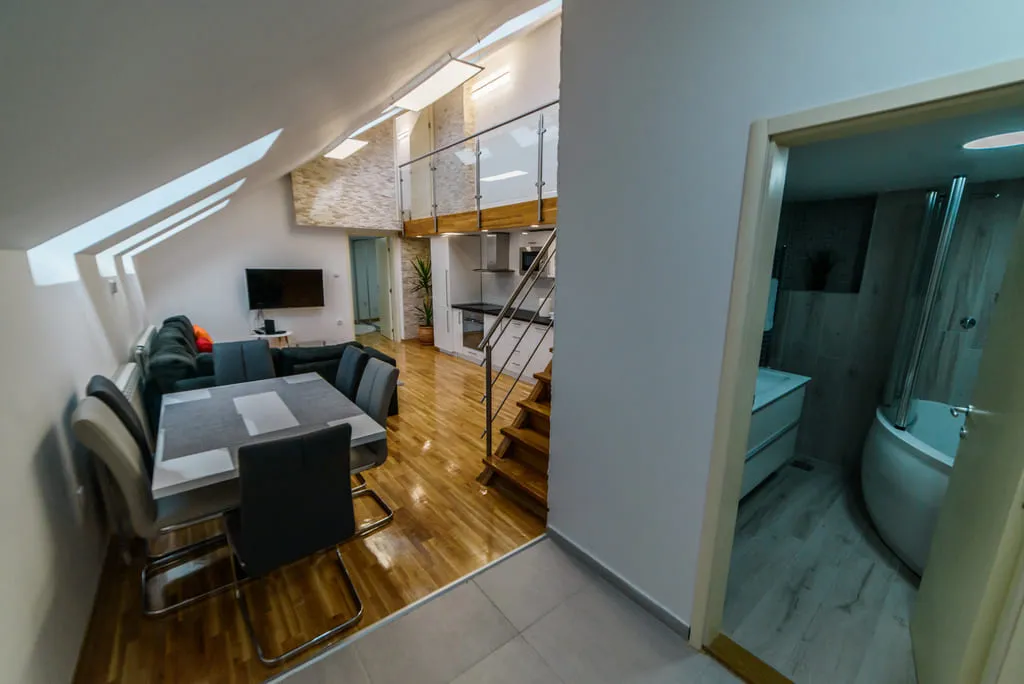 One would say that Novi Sad is in the center of Vojvodina, and in the very center of Novi Sad there are The DANUBE PARK apartments. They are named after the Danube Street in which they are located, at number 27. For the people who come from other places, no matter how well they know Novi Sad, this provides an ideal opportunity to find themselves in a beautiful and pleasant environment in the heart of the city, and from there "everything is close", as Novi Sad residents would say ...
The largest, and perhaps the most beautiful, of the DANUBE PARK apartments is the DANUBE PARK 4 apartment, which covers 70m2. It is a three-room apartment in the form of a duplex. The central part of the lower level of this apartment consists of a living room, dining room and a kitchen, which represent one large and beautifully decorated whole. The huge corner sofa allows you to spend a pleasant evening with friends, chatting or watching your favorite TV shows. A large dining table for 6 people and a modern kitchen with all necessary kitchen appliances, will allow you to organize lunch or dinner for business friends or relatives.
Next to the entrance to the apartment there is a beautiful bathroom in whose bathtub you will be able to relax and enjoy the style of Hollywood stars. The sink is rectangular in shape and large enough for two people to use it at the same time. The last unit in the lower part of the DANUBE PARK 4 apartment is reserved for the bedroom. It has a comfortable double bed, from which you can also watch TV, two bedside tables and a wardrobe. The room is white and, like all other units of this apartment, receives natural light from the roof windows.


The upper part of the apartment consists of two separate single bedrooms. They are furnished in a minimalist style and each has a comfortable bed with a bedside table. They are ideal for some of your guests or your children to sleep in, while everyone has their own peace.
The DANUBE PARK 4 apartment has a Wi-Fi connection and air conditioning will protect you from the hot summer days. It also has its own parking space and, if necessary, it is possible to use another one. The most beautiful is the fact that, like all other DANUBE PARK apartments, it is located in the heart of Novi Sad, so it provides you with unlimited opportunities for quality organization of your time during your stay in our city.
So take the opportunity to visit Novi Sad and spend some time in DANUBE PARK apartments. Enjoy "EXIT", the events of the Novi Sad Fair, "Street Musicians Fair" or "Zmaj Children Games". Organize a business meeting, celebration, attend an education or use the opportunity to perform health examinations while in Novi Sad. Or, simply, enjoy the comfort, peace and quiet of your own apartment.
For more information, please contact us via Viber, WhatsApp, e-mail or phone:
Best regards, 
Astoria apartments